With over 150 years of study and 150 years of experience between us, we are confident that we have the experience and know-how to give you the expert advice you need to optimise the productivity and profitability of your farm.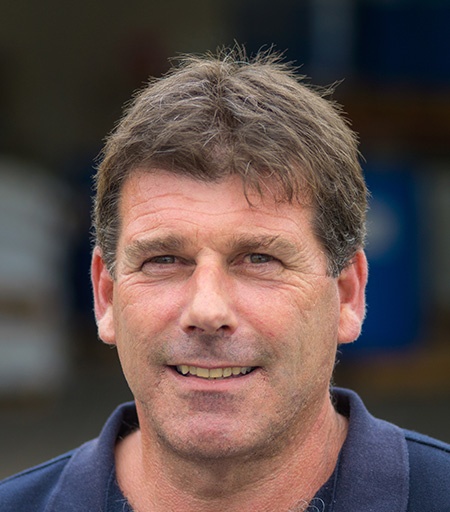 It's safe to say Kelvin has a solid grounding in North Otago's pastures, farm, merchandise, and the grain and seed industry.
Starting out his working life on the shop floor of Farmlands back in 1993, Kelvin quickly moved up the company career ladder. From a technical field role in Central Otago to a manager of Farmland's Alexandra branch, Kelvin was still keen to step it up. So he took on the Otago Regional role for CRT for five years before returning to a branch manager role in Kurow and eventually with us here in Oamaru.  
Focussed on managing an independent company and team, Kelvin's number one goal today is to add value to our clients.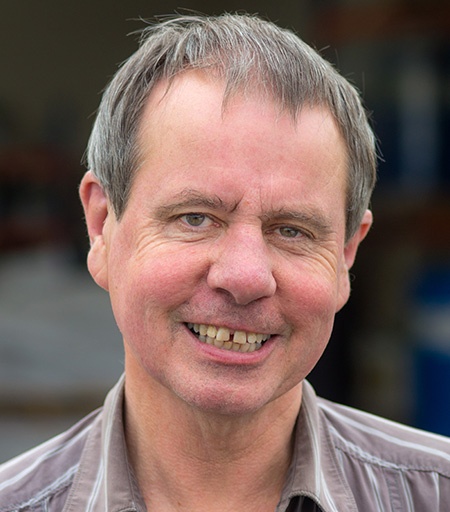 Part of North Otago Pastoral Services since its formation back in 1991, Gerard manages the day-to-day running of our store.
He also takes care of all our merchandise orders and administers our grain contracts.   With an extensive career in the agricultural industry, Gerard has worked in various grain and seed roles since 1976 for companies including North Otago Farmers' Co-operative, Hodder and Tolley Ltd, and Elders Pastoral Ltd where he met and worked with Barry Compton, the co-founder of North Otago Pastoral Services.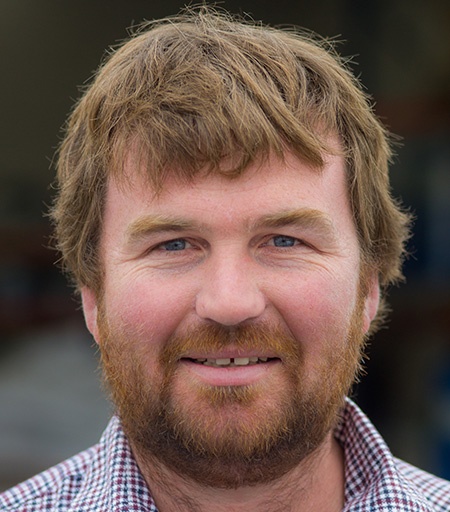 Senior Agronomist
Key Account Manager
Part of the team since 2007, Matthew started out as one of our shop assistants before he became an agronomist in 2011.
Now specialising in all aspects of forage agronomy, Matthew goes out on farm visits to identify issues in pasture, forage and crop systems for our clients.
He then advises them on the best holistic solutions and responses, and helps source and implement these so they can get a higher return from their land. 
Having worked as a technical field rep within the arable sector since 2002, Nick partners with a broad range of our dairy, sheep and beef clients. 
Specialising in arable production crops, including brassica, cereal, ryegrass and other small seed production, the pastural knowledge Nick has gained over the years is invaluable to our clients.  Working for the likes of Germinal Seeds, PGG and PGW in both the North and South Islands, Nick brings an in-depth, well-rounded view of New Zealand agriculture to his role here at North Otago Pastoral Services.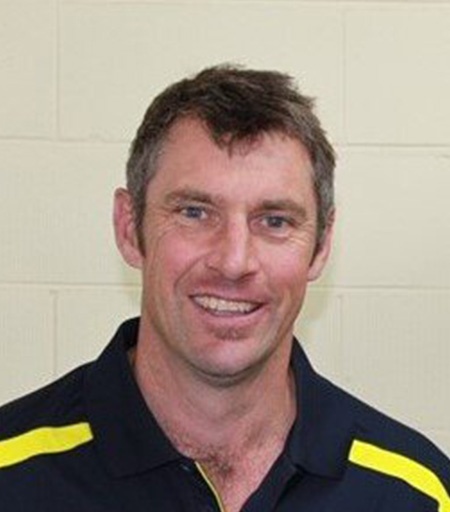 Craig has been working in the agricultural industry since graduating from Lincoln University in 1995.
This has included working on stock and arable farms in New Zealand, Australia and the United Kingdom, as well as sales roles in veterinary and machinery industries.  However, Craig has been largely focused on Agronomy since 2004. This experience allows Craig to assist farmers to develop and refine their farming management in order to improve efficiency and production.  Because of this, he has become an integral part of the operation of many long-term clients within North Otago.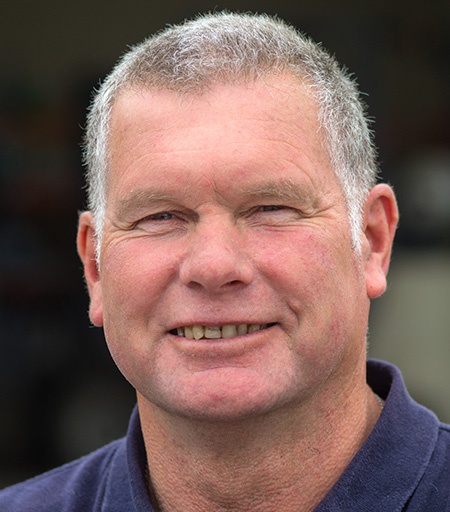 Store Manager
Retail Assistant 
A former dairy worker, Craig joined North Otago Pastoral Services in 2013 and he's been helping our customers with their farm supplies ever since.
In charge of receiving stock from our suppliers and making up customer orders, Craig has a thorough understanding of current and emerging agricultural products, and he uses this knowledge base to help our customers choose the best product for their situation. 
Seed Mixing
Treatment Manager
Working in our onsite seed and grain mixing and treatment plant.
Harry is responsible for every stage of the seed-mixing process.
He also carries out poncho and gaucho seed treatments for our clients and helps out wherever else he's needed. 
Harry brings a vast experience of dealing with customer service,  with over 40 years in the retail sector in various roles.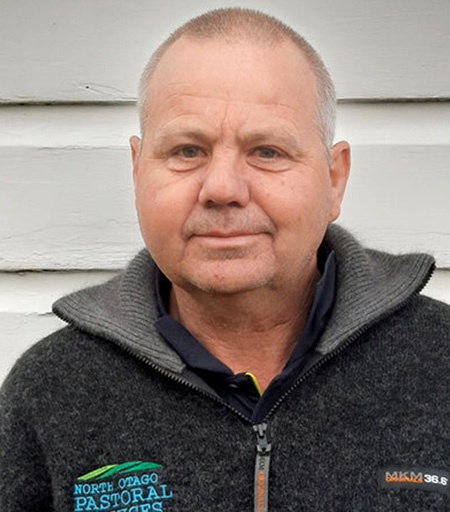 Andrew has been involved in the agricultural industry since leaving school, including mustering on some of the largest stations in both the North and South Island.
He spent 15 years developing farm systems for farming companies that acquired smaller farms, needing them to be developed into larger dryland and irrigated units.
Three years ago Andrew decided to take a job with Farmlands as a TFO out of both Kurow and Oamaru helping farms with their dryland systems.
Andrew has great interest and experience in developing dryland farming systems.
Trainee Store/Seed Mixer
Field Representative
Originating from Scotland, Campbell grew up on an arable farm and soon developed a strong interest in crop science and how different variables affect crop performance and yield.
Campbell left home after graduating with a Bachelor of Science (BSc) with honours in Agriculture to follow the summers and to farm around the world. After completing a harvest season in Canada, Campbell came to New Zealand in October 2019 and soon became settled working for an agriculture contractor until joining us on the 5th July 2021.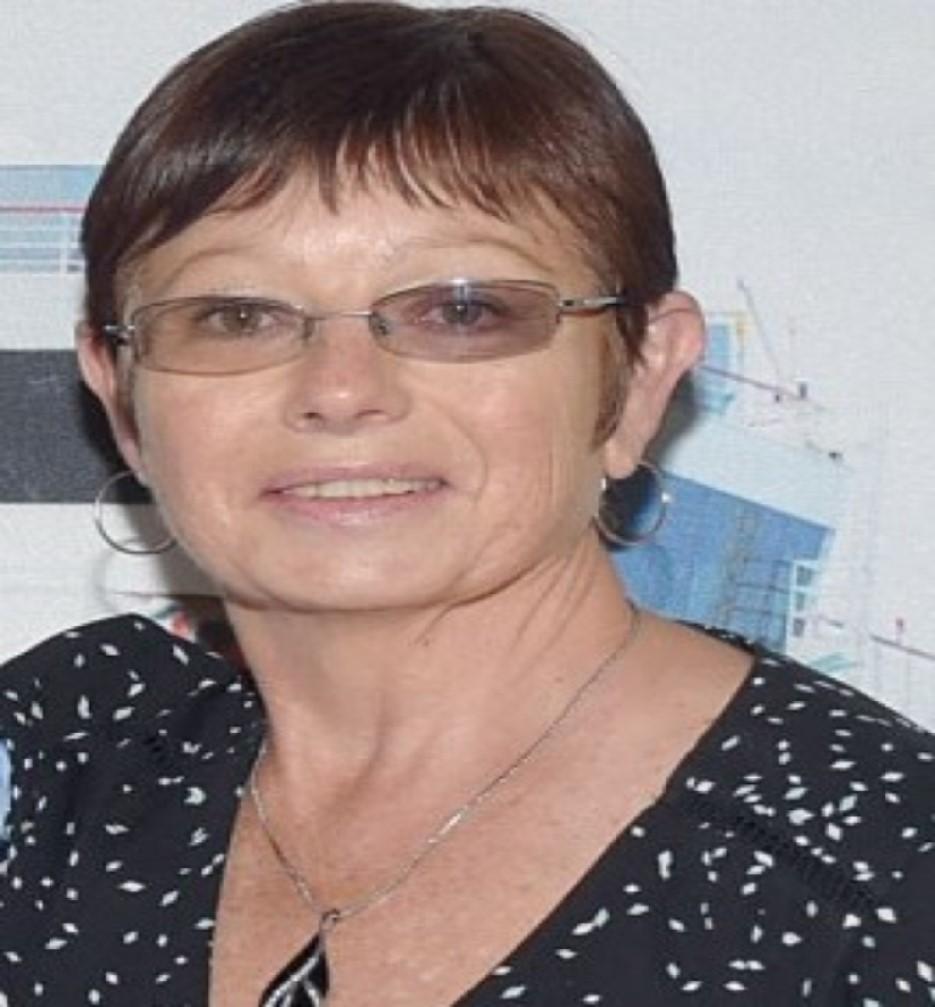 Sandy helps take care of all the paperwork and relationship management that comes with an administrative role.
With a long history working in heavy machinery sales and service, Sandy joined us at the start of 2017 and the one thing she was immediately amazed by was the rapport the whole team has with each customer.
After a stint at Lincoln University and gaining a Diploma in Agriculture, Maddie worked in various roles before joining North Otago Pastoral Services in December 2018.
Maddie has since been learning the ins and outs of the store as well as taking on the roll of Administrator in 2020.
Born and bred on a sheep and beef farm as well as doing various stints on dairy farms Maddie is no new comer to Agriculture.